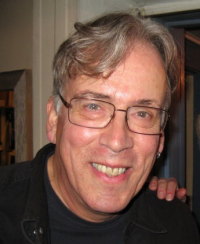 Adam Cornford
If the written English language were an ocean, I'd be a dolphin. It's where I live, but I also need to surface regularly in order to breathe in new experiences. In the course of my professional career, I've written, co-written, and rewritten almost every kind of text you can imagine: web copy, marketing collateral of all sorts, blogs, whitepapers long and short, reports, business proposals, project development plans, curriculum, feature articles on a variety of subjects, fiction and memoir. I'm omnivorously curious, and this work is always challenging me to learn about new things. It helps that I'm a quick study with a huge knowledge base, and after decades in the field I can write in any style that's called for.
Check out some of my best writing here. Get in touch with me if you're interested in hiring me for your next project.
Expertise Marketing copy, content, and collateral, long and short form; papers, proposals, and pitches. Ghosting or co-writing memoir or fiction. Content knowledge: IT, clean tech/energy, advanced manufacturing, biomedicine, psychology, finance, real estate, art and design...
Skills Like space and time, writing and editing are a continuum. I'm comfortable and effective at every point on it, from creating fresh new copy to tidying up your existing text. And as a widely published poet, I'm not only precisely attuned to the rhythms and flavors of language, but I can wield my internalized knowledge creatively for any client.
Location Southern California